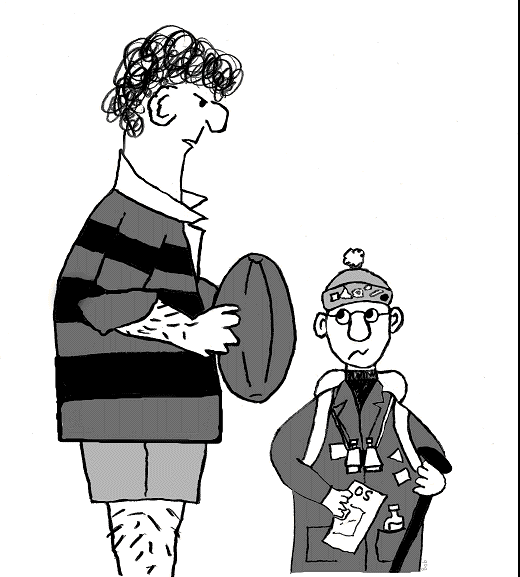 Cedric had already asked if they knew of any attractive back passages in the area, before realising, to his horror, that the 'THANET WANDERERS' were not actually a local walking group, as he had supposed.

Having just read
Eastcliff Richard's
frustrated comments to the anonymous ramblers making unrelated comments on his blog about one of Ramsgate's lifts. "What has all that got to do with the lift? If you want to ramble, please do it in the countryside!" It really is very annoying to be having a chat about a lift while anonymous people are replying about holocaust denial lectures and the smuggling ring run by Geoff Capes in the 1970's as though this was somehow related.
I thought it was time some of us went for a ramble so featured here is my publication, Footpaths of Thanet by Bob Simmonds. The illustration is from the book.
This is a book for those who -
- like to get around without having to use the car,
- take pleasure in seeing their surroundings from a different point of view,
- enjoy discovering unfamiliar parts of East Kent,
- sometimes want to get away from all the noise and the traffic, and take a wander down a leafy lane,
- get a kick out of finding themselves somewhere they least expected,
- prefer to go and come back by different routes,
- or just like walking for the sheer pleasure of it.
With lots of information about the network of footpaths, alleyways and leafy lanes that cover the Isle of Thanet, it will enable you to do seemingly eccentric things - like walk to Westwood Cross avoiding the traffic, get up close and personal with the planes at Manston airport, or find pleasant ways to cut quickly across deadly-dull housing estates.
Click here to read more